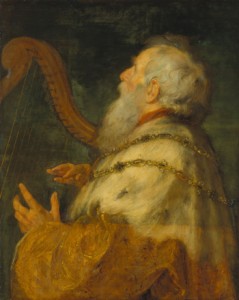 In Psalm 51 we find King David repenting.  There are many insights to be gained in this Psalm about true repentance.
Here are a few insights  from this Psalm:
1. "Behold, thou desirest truth in the inward parts: and in the hidden part thou shalt make me to know wisdom."
God is interested in what is going on in our hearts and minds, not just what we are doing on the outside.
2. "Create in me a clean heart, O God; and renew a right spirit within me."
Repentance is not just about seeking forgiveness, but also about changing our hearts and becoming more like God.
3. "The sacrifices of God are a broken spirit: a broken and a contrite heart, O God, thou wilt not despise."
The sacrifice that is required for forgivness is true sorry (Godly sorrow) for our sins and an inner desire to truly change.
When we truly repent, we will find peace in the loving mercy and grace of Jesus Christ.  The atonement is wonderful because it give us access to forgiveness.  But perhaps even more grate because if we continually repent of our folly and sin, God will change us to eventually become like Him.  That means that we don't just become reconcilled with God, we also become like Him and truly one with Him.
In the name of Jesus Christ, Amen.
To find out more about repentance and how you can become truly clean, please click here